Instagram is one of the fastest-growing Social media platforms. Since its arrival, Instagram has taken over the social media platform completely. Mark Zuckerberg, the owner of Facebook, took over this platform. You can share your personal life up to a certain extent. Videos, Photos, and moments of your life can be shared and saved as a memory. You must know that Instagram is not the same as Facebook. There are certain features of Instagram that are not found on Facebook.
You can use Instagram for sharing photos only. Instagram has become more secure after many security updates. There are certain restrictions on users of Instagram. This includes sharing sensitive content, and also posts that can offend a certain group of people. Teenagers and mid-age people share the Majority of the users of Instagram. In such a sensitive age, there is always a chance of uncertainty.
Measures are taken by Instagram to restrict unlawful or immoral activities. Although these measures are used to restrict such activities, incidents take place. In order to avoid such activities that are morally incorrect, you have to do something. As a parent, you need to be sure that your kid is not such a thing. Instagram is a social media platform that should be used for socializing and entertainment purposes.
For this, tracking can be the best option for you. You can keep tabs on the activities performed by your kid. MobileTracking application is used to track the activities and actions performed on an account. It helps a parent or a partner to be sure about another person. Let's take a look at some features of the Tracking application for Instagram.
Features of Instagram Tracking
Access to direct messages: Instagram allows its users to get a chat or talk to someone on the text. In order to take a look at what is the subject or the chat, you can easily get a look at direct messages. Also, you can take a look at shared media (videos and photos).
Check Posted Media: Instagram allows you to post photos and videos on your account. If you want to spy on the posts shared, the MobileTracking application can be helpful. You can have a look at what is the content of posted photos and videos.
Comments and replies: Once a post is made, your followers can comment on it. You can spy on what the comments and the replies on it are. The Tracking application allows you to take a look at comments and replies.
Stories and Followers: Stories can be posted, which will be visible to your followers for 24 hours. If you want to see what is based on someone's story, the MobileTracking application can be helpful. Direct access to the posted stories is provided by the tracking application.
MORE 10+ INSTAGRAM TRACKING FEATURES
Step to Track Instagram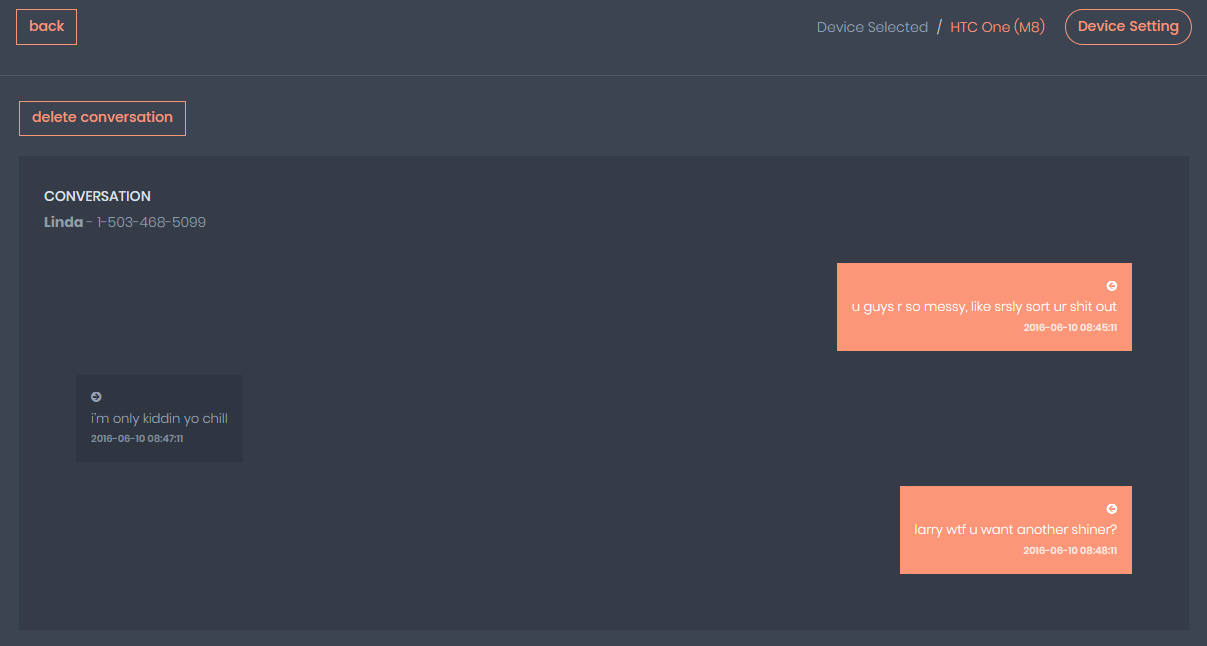 There is a certain way of getting going with the Instagram tracking application. You should follow the steps to successfully spy on an Instagram account. However, we recommend you to follow the below-given steps thoroughly.
Step 1: Download Instagram Tracker

For an android device, the tracking process is much simpler. You have to download the Instagram Tracking application with the help of the given link at app.mobiletracking.app. Once you download the application, provide all the permissions on the mobile. Lastly, set up your account and register by providing the necessary data.
Step 2: Log in
Once, you are done with the steps, you have a login and start tracking.
Step 3: Instagram Tracking
You can start tracking and spying after all the steps are done and complied with.