What are the effective 3 ways to hack Instagram password for free
At present, the internet has become extensively prominent medium for doing interaction with others and is reducing gap in between people. Today with the help of social networking site folks from different cultures and background easily link. Numbers of platforms are like YouTube, twitter; Facebook, Instagram etc have become highly popular among the human population who are having greater accessibility on the web. Folks are sharing their messages, ideas, photos etc through these Medias. However, this has triggered what we are contacting in today's world, cybercrime. Some people easily manage in obtaining unapproved accessing to various other accounts possibly on Facebook, Instagram or YouTube. We refer it is hacking and it has got popular because of various reasons.
There are numbers of reasons for doing the hacking of the profile through apps like phone tracker. It could be like another person has hacked your account and you likes to get access on it back. Also it might be that you have forgotten your account password. Also you are parents of your child and you are fully anxious about the children suspicious acts on the web. There are numbers of needs or doing so. Whether it is good or bad we aren't going to judge it. That's the reason why we will be telling you the effective ways on hacking the profile of Instagram.
The pattern or proceeding hacking account like Instagram, Facebook, twitter etc substantially is growing. Folks like to know all about their good friends and online activities of other people by doing hacking Instagram password or various other social site passwords, something concealed with using profile security strong password.
This thus leads to circumstances as daily numbers of profiles of users of Instagram is being hacked. Amongst the social networking sites, today Instagram has become important ideal for doing the hacking. Instagram begin as medium of sharing the photos to get comments, likes and shares. It's now updated and today it has updated one can carry out doing conversations and enduring it.
In this article we will briefly discuss all about the techniques that will be helpful in hacking someone's Instagram account faster without any problems.
Method 1: Use TheTruthSpy app
Website: https://thetruthspy.com
Through this application, one can aid anybody in hacking an account through a password. The numbers of sites assure doing it. However, everybody isn't legitimate. This application is providing you easy methods for hacking the password of the account without hustle. This tool is user-friendly and is having a control board that can be accessed through the use of an internet browser. The assistance group is providing good services that guarantee hackers getting software easily functioning on targeted devices. The robust function will be assuring that activities are captured and are set for you to look at. The addition of a keylogger is enabling you in viewing every single keystroke that is entered into the device.
Working
TheTruthSpy is functioning through capturing gadget tasks and published it on your profile. For utilizing it, you have to subscribe it initially on yearly or monthly basis to superior or fundamental strategy. Also you at a time can cancel the membership. When hacker is registered for this tool, it is having ability of visiting its profile, and then it will be downloading and setting up application on PC or smart mobile. Setup guidelines will be directing you by obtaining and setting this tool. When you set up it, get unseen, no one will understand that they are under your supervision. This app will instantly begin recording and monitoring of activities occurring on device.
These tasks is featuring GPS place, social networks, texts, videos, images, browsing history, emails, IM talks, calls, images, keystrokes, contacts etc. All these can be monitored easily on the site of this application. If you expertise any trouble, don't hesitate in calling support team and they will offer you all 24×7 hours services through email, live chatting and phone also.
Features-
Easy to use.
View photos, videos.
24×7 hours supporting.
GPS location track.
View full internet browsing and call history.
It is compatible with various devices.
Trustworthy app.
Know all mobile contacts.
Method 2: Use SpyCell tool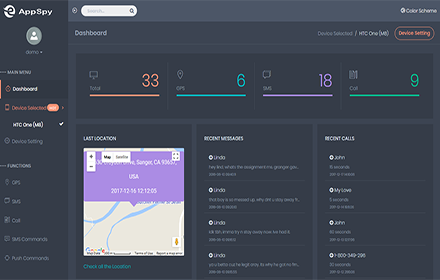 Website: https://spycell.net
It is another prominent tool for tracking accounts in the marketplace. It is developed for parents who like tracking their children and know online activities. Also, the one who likes tracking anybody's social accounts like Instagram, etc can be used. Using this application is simple, just do downloading and set up the covert application on your children's phone or the target person and let it in doing things in history.
SpyCell is available readily for various platforms like android, iOS, Mac, windows and it is having a web-based control board that allows you in keeping track of activities on children's devices, contains instantaneous messages, calls, texts, the social network utilizes on FBV, Instagram. It enables a hacker in doing monitoring a kid's location. The best aspect of the application is that it is detailing with jailbreaking feature iPhone. Here are some steps that will be describing you on how to do hacking of Instagram account and password easily free.
To do so you need to get into the SpyCell site and sign in. You are having two choices either you opt for demonstration variations wherein you are getting restricted gain access and you can also buy a membership that is offering full access for a specific time.
A person can choose a demonstration initially if would like to do an evaluation of trustworthiness or if not willing to invest money. Once you get the membership you will get an email with the URL. It will be verifying the subscriptions with the website and will be supplying you with hacking info.
Hit on the URL and open a fresh window, wherein you could fill out details. When you load type, you will be getting guidelines with Email regarding the setup process of software in the device.
URL will be opening up the control board that will be regulating all processes. After setting up the tool, open the control board, and on given directions, you can hack the password of the Instagram account that is desired within a fraction of the second. But do not forget the demonstration variation isn't providing you full access to the system and you might not be satisfied with the result.
Features-
Key logger- It is catching every stroke produced on the device. If your children are utilizing a social network application in which this tool cannot be monitored straight, you can see keystroke typed. This function is offered on Windows, Mac OS, and Android.
Modification of device- If you are having a yearly or monthly based subscription, membership can be used on a single device at a time. It will be feasible to close the permit on the old device and trigger on the new device. You can transfer the license as frequently you prefer.
No jailbreaking is needed- This application is first in using tracking software for iPhone without doing jailbreaking the device. It functions by drawing out the details through I cloud backups. You have to understand children I cloud qualification of login i.e. Apple ID and its password.
Method 3: Free Phone Tracker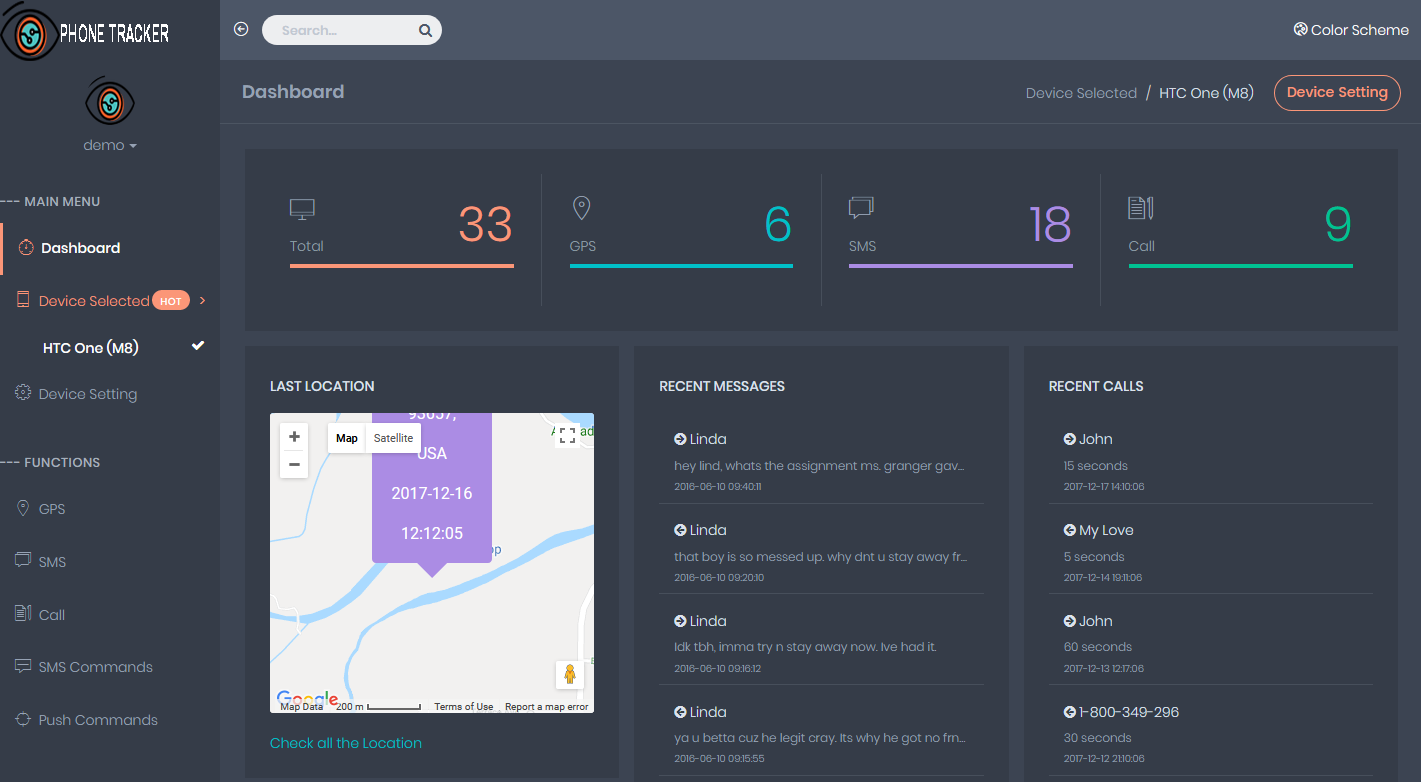 You cannot do the underrating of the mobile phone power. Today without this device it has become difficult for people to survive. If you want to track and know about the activities of a person, a simple way is hacking the mobile phone. This is possible by using Free Phone Tracker. It is found that many people are doing misuse of the device and by deceiving their dearest and closest ones. It has become very much necessary to learn all about ways and techniques that could help you to know all about the suspected person. Whether it's a spouse, friend, parents, or employer, there comes a point when you wish to do so and know what's going at the back. To solve such issues here come phone tracker the best tracker tool.
Features of it
Monitors browsing history.
Viewing call history.
Captures videos and photos.
Hidden call recorder to record calls.
Free key logger.
How to install it
Why use it
The parents know all about the activities of their kids, employers to know what is going on in office in its absenteeism and spouse to know about a cheating partner. This Phone Tracker helps in knowing the entire secret behind the strange activities of children, employees, and spouses. This has helped people lots in getting into big trouble. The children were saved from getting into trouble with an unknown person, the company was saved from getting its entire secret known, and the spouse was saved from getting spoiling its relationship. Thus its phone tracker is an effective tool.
Conclusion
Just get the app and begin doing tracking to know all the hidden secrets behind the unexpected behavior of your dearest one. To know more you can use the link https://mobiletracking.app.