Know three effective ways of Hacking into Someone's Facebook Account
Now a day most of the people are having the question how to hack someone's Facebook account without getting the help of hacker. Actually, many parents want to shelter their loved ones from online predators and also businessmen who are worried about the privacy of their business information. Let's go more in detail; among all the social media apps or sites, Facebook comes first because of great popularity among all the users across the globe. Facebook is extremely famous social media site which is carrying about billions of active abusers who can simply reach their private accounts through phone, computer, and other devices.
Website about Facebook: https://www.facebook.com
Even the users can easily share details about their work as well as life in, send photos, text messages, leave comments and send files. Do you know how to check out that data with the single click? May be not, there are numbers of unique methods to hack the Facebook account or profile of your target person without having knowledge about complicated technical skills. Yes, you can do this, just by using online software tools and email id as well.
Let's read on to find out numbers of hacking tools that users relatively used to splinter a Facebook profile and to control their employee's and friend's web activities. Also, look for the ways on who to shield Facebook accounts from nasty software programs that may sometimes steal your login and password even other user data.
1st way- hack a Facebook account by TheTruthSpy app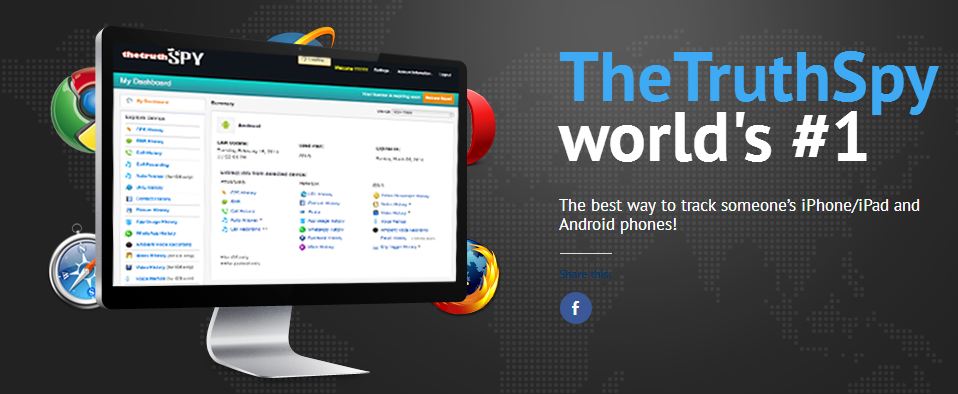 Website: http://thetruthspy.com
TheTruthSpy is used to keep an eye on the target Facebook profile/account. Also, by using the app, your target is not able to understand that type of app is using. In order to use it, you will have to join it and set up on the target's device. In other words, the app deals with back-end and no one can discover it. If he/she browses the step up applications, then it can't be found out. The app works efficiently and stealthily with every device without impacting the effectiveness of victim device.
Know methods for downloading TheTruthSpy app
The first action to go behind is to download the app into the victim cellular phone. You need to sure that your victim phone will be the device that you want to keep track of.
So, download the app properly on the target device and then you will have to install it. also, you can look at the icon on the device with other apps
Next, you have to get signed up on TheTruthSpy site. To sign up on it, you will have to submit a username with confirmed password. The app will also ask you to submit the name of the target that you want to hack on Facebook.
The app will again start monitoring on the target device and from this motion, the app will tape-record the text and social media site
Advantages of using TheTruthSpy app
The app is the finest and help in getting the reality of the matter. One of the best portions is the target person will never come to know even understand, that you are hacking their Facebook account. Also, the app allows both father and mother to keep an eye on text messages and spy on the Facebook account without letting know their loved ones. Business owners can also use the app to keep an eye on their employees. Using it, one can easily observe the activities of their employees when they are not available in the office working hours.
By hacking their Facebook account, you can know what they are doing outside the working. Not only this, if someone lost their device, they can use the app to find it with the person who had stolen. So with giving features for hacking Facebook account, the app gives you GPS facility so that you don't have to opt for another app to get desired features.
2nd way- utilizing GuestSpy for hacking someone's Facebook account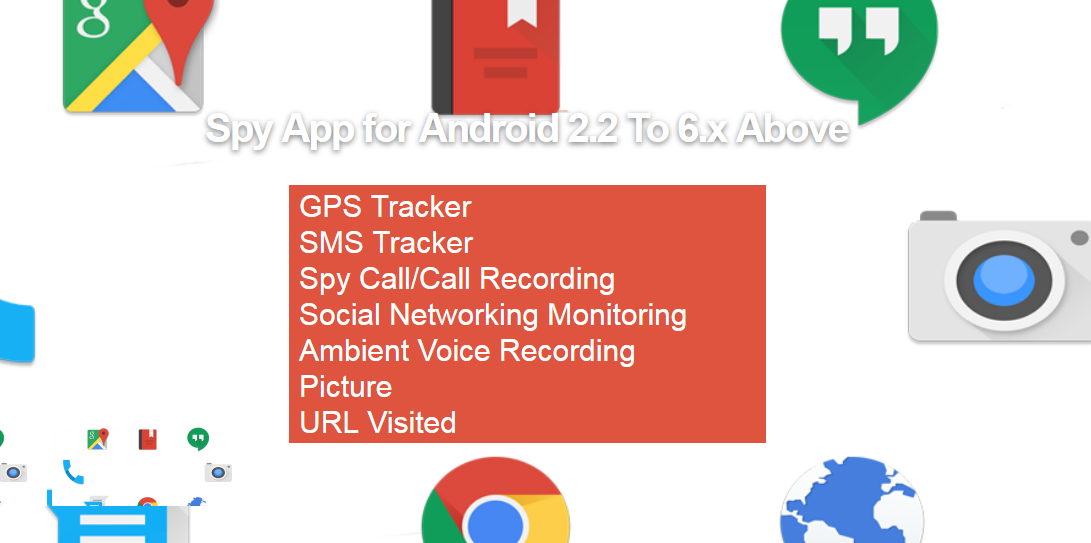 Website: https://guestspy.com
GuestSpy is one of the leading tracking applications which enable you to hack target Facebook account just by using it's extremely functions. It is ideal for parents who stress about their loved ones and want to observe their device without letting them know. Moreover, the companies which need to keep a check on their employees while they use business's tablets or phones from another location. Similar to this, partners and couples use GuestSpy cellular tracker. The cost of the app is very low and you can easily buy subscription pack.
How to hack Facebook account using by using the GuestSpy
Download the hacking application on the target cell phone and as soon as the process of downloading gets completed, shift with the step up procedure.
Follow up the registration process and type your email id and password there. Once you follow up this process, you will get verification done
Use email id and password, and start getting all the hack details on your account
Make sure, while filling up all the personal details about you and target person in the registration form must be appropriate, otherwise, your processing may be failed and you would not able to hack Facebook account of the target.
Advantages of using it
The GuestSpy is one such app which aids you out with this in every possible way. This has been created so that every single person can spy on their loved ones and child in order to keep them away from strangers who are often getting to see on social media sites today. Also, now a day many social media sites or apps are being used by both adults and innocent child who are not aware of this dirty world. As compared to other social media sites, Facebook is highly in used.
Although, Facebook proves best when it comes to talk or chat with close friends and relatives who are living at a long distance from you. But, on the other hand, it is making your adults and child be against their parents like not behaving well with mom and dad, wandering with friend circle anywhere all the day, chatting at late night with strangers etc.
This is really a serious problem because doing such activities is ruining his/her studies and they are becoming the victim of unknown elements present over social media sites. It is necessary for the parents to keep an eye on their child and protect him/her from strangers as well. To keep in mind, today's advanced scenario, GuestSpy has been made and enable parents to hack into their loved one's Facebook account without letting them understand and know. By doing this, parents can see the entire conversations in the Facebook chats and this will help them to seek out the name of a person they have been or were chatting with for so long. Moreover, you can get access to the whole details regarding these chats and even can access the videos, images and other media shared. In this way, you are able to spy on your child easily.
Please, before starting hacking into your child or someone's Facebook account, you need an android device as well as GuestSpy application with a stable internet connection. Without having physical access to the target device, you can get the entire details on your device by using GuestSpy panel online.
This app does not harm anyone as this is only for the safety of your loved ones and even you. In the modern era, the activities on social media are going increased speedily which in turn so many crimes are happening. That is why, to have a check over your child and company activity, this app proves best and reliable. In this manner, you can easily take care of your loved ones and also meet the needs of this advanced era. The application is offering you some effective and great features which could be of great help. That is why it is best to download and install the GuestSpy application on your and target cell phone and keep maintaining a watch over his/her activities with ease.
3rd Way – hack into Facebook account through Phone Tracker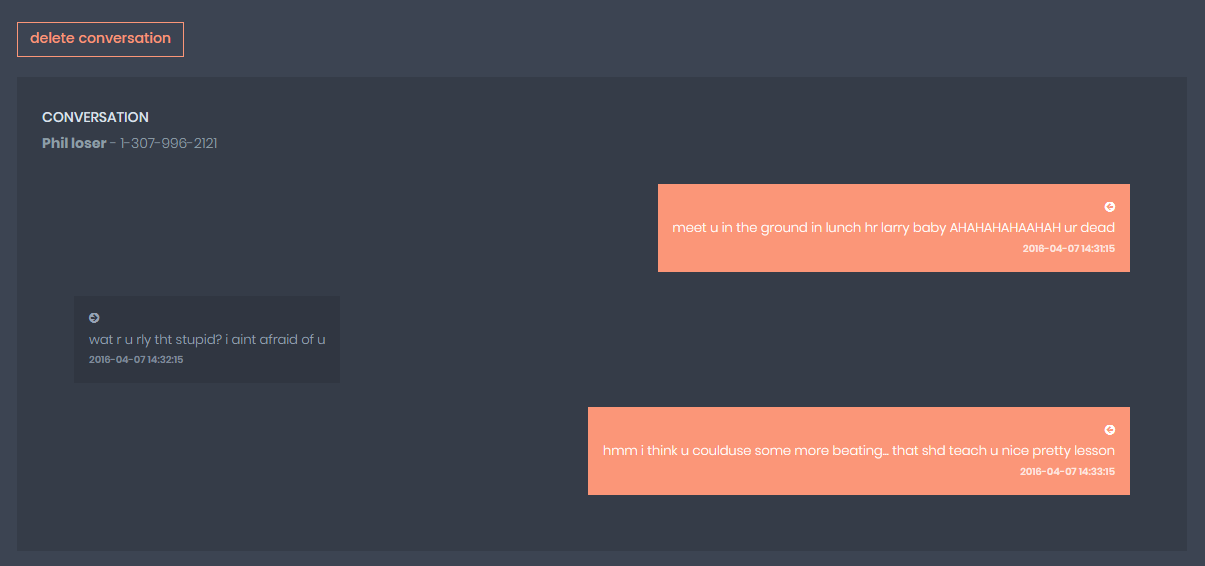 Today, the power of social media sites can't be underestimated. Almost all the people throughout the world are dependent on the social media sites where they don't only meet the strangers but also talk with them. One of the most popular, social media sites that are being used by more than half people of the world is "Facebook". On the one side, the app stays connected one person to another like close friends, relatives etc, but on the other hand, it also enables you making stranger be your friend which sometimes creates lots of problem for you. So, if you are observing that your child or spouse is chatting at late night with the stranger and you don't have any idea about that, thus you can use The Phone Tracker App.
Often people are being seen making misuse the social media site and even cheating on their loved ones. In the current survey, it has been stated that most of the people deceive their spouses using social media site. That is why; it has become extremely vital to study about the methods and ways by which you can understand what the targeted person is actually doing on Facebook. Moreover, it doesn't matter what your character is in your own life. Be it of a boss, a spouse, and a parent, there comes a point in your life where a need to know what your loved ones are doing or talking behind your back. Hence, to sort out the people's problem, numbers of spying and tracking methods have included overtime.
Phone Tracker proves one of the best method or app, through which you can hack into anyone's Facebook account without allowing them to understand. Also, if you need you to get a quality and free monitoring app, then Phone Tracker is the best option available in front of you.
The app is now having more than 25 features
Easy to use and install
Hack Facebook outgoing and incoming messages without rooting the smartphone or any other devices
Keep an eye on your employees and children in real time
Entirely compatible with Android 8 Oreo
Phone Tracker performs well in full stealth mode and runs in the suspected gadget's background, thus you victim table or phone holder will never come to know about it
Learn more: How to track on Facebook via Phone Tracker app
How to download and install the Phone Tracker app
Well, it is extremely easy to use this app. it is also easy to download and install as well. Only, you need to is to access the Phone Tracker's online address and go behind the given below simple steps.
First, you need to download and then install the Phone Tracker software on cell phone
Once this processing gets finished, you will then need to open the first page of the app. make a new account with confirmed email and password and also type the username that is necessary
You can even conceal icon and untraceable
Next, signup to Phone Tracker's control panel to have a look at all the data tracking
You can even see the browsing history which was deleted earlier by the target person
If you want to know more about the Phone Tracker app, then you can click the link https://mobiletracking.app.
Conclusion
So, these are best three ways, through which you can hack into Facebook account of the person who belongs to you. This is literally a safe and secure way that guides you in the best possible way. Another great thing is that you can check out the services of these three given above apps at free of cost. They all are inviting you to get the benefit of 48 hours trial package without paying any amount. By the way, you will surely compliment their best services, but if in case you do not like them, you can take step back. Also, the apps are compatible with all kinds of devices like Android, tablet, and else.