How can I spy on his text messages without letting him know
This one question is in minds of most of the people. Everyone wants to know is it possible to secretly read someone's text messages, yes it is. Well, if you tried to get the answer then your search results were flooded with several techniques. Some might seem simple and worthy while others seem complicated and risky. No matter what technique you use, you will still get a result. What matters is, how reliable the information is and how safe your spying is. Did you think about it before diving into all those techniques? If not, then you are at risk.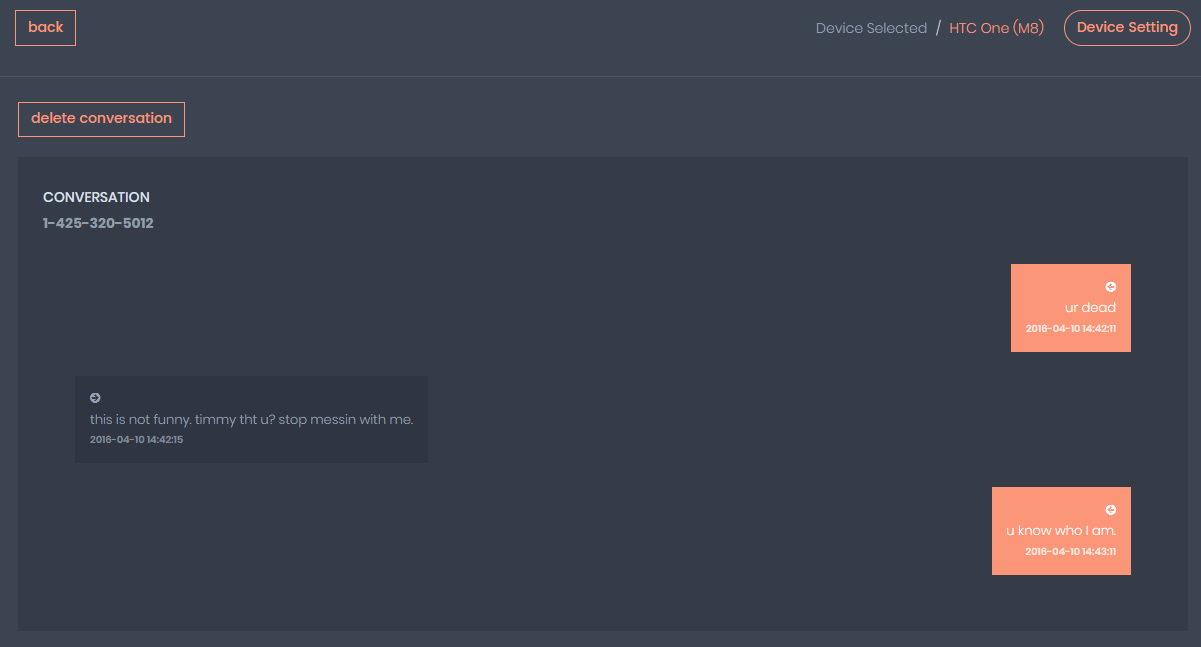 Don't worry! Not all techniques are unreliable some of them are actually good. Even big companies use them to monitor their employees. They are not only reliable but also affordable thus it is good for you as well. Their design and features yields effective results and they are best for simple monitoring of calls, messages or the whole device and even for complicated tasks.
MobileTracking – Best Text Message Spying App
Software is everywhere and they are the heart of digital world. Different software is developed for different purposes. These are special purpose applications which perform special tasks as per the coding. Spy app is one such special purpose software designed only for spying. Depending upon the need of user, the developers bring different software. However, one cannot use one app for one app and another for different. The smart job is to do get one single app that serves all purposes.
MobileTracking is one such smart solution for spying needs of all users out there who are looking for affordable yet effective solution. Designed to take care of user's personal and spying needs, phone tracker is packed with powerful features. Its reliability is assumed with the fact that it runs in stealth mode in background without draining much battery of your device. It causes no abnormal action to your device, thus making it a first choice of every user.
Download it in 3 simple steps
Want to get MobileTracking! Visit https://mobiletracking.app/download-phone-tracker-app/ the latest version 2.0 of phone tracker app is available here. Go to section "download and install" a web page will open where you can clearly see the download button. Before you click on it, make some settings on the device.
Enable unknown sources– if it is disable, make it enable.
Disable package verifier– Google play service scan and detect the package of app, disable it to download the phone tracker. This helps the tracker work silently in background.
Once these settings are made on device and here are 3 simple steps to install it.
Go to download button and accept the download. Open the downloaded file and click on install.
Now, open the phone tracker and register yourself, after registration hide icon.
Sign in, login to mobiletracking.app to begin spying.
It isn't over! Delete the browsing history and installation file (.apk). Your job is done! Now get easy access to the device anytime and learn about their device activities.
Learn about powerful features of MobileTracking
MobileTracking give you access to the different areas of the device. It let you operate the target's phone the way you do yours.
Like these amazing features, MobileTracking has lot more to reveal. Get it revealed at https://mobiletracking.app.