Instagram is a social media platform that has become quite popular in recent years.
More than 500 million people use Instagram on a daily basis. This app is very popular amongst the young crowd. One can even say that Instagram is the youth's favorite social media app.
This app is simply as easy to use. You can create your account, upload your photos, videos and follow each other.
However, it is not really safe anymore. There have been lots of complaints about Instagram. It is not safe for kids.
There are blackmailers, bullies, and scammers on this platform. They will bully your kids and trap them.
Many young kids have become the victim of child pornography on Instagram.
To protect your kids, you need to secretly hack their Instagram. This way, you can protect them from all these dangerous people and keep them safe.
Instagram Hacking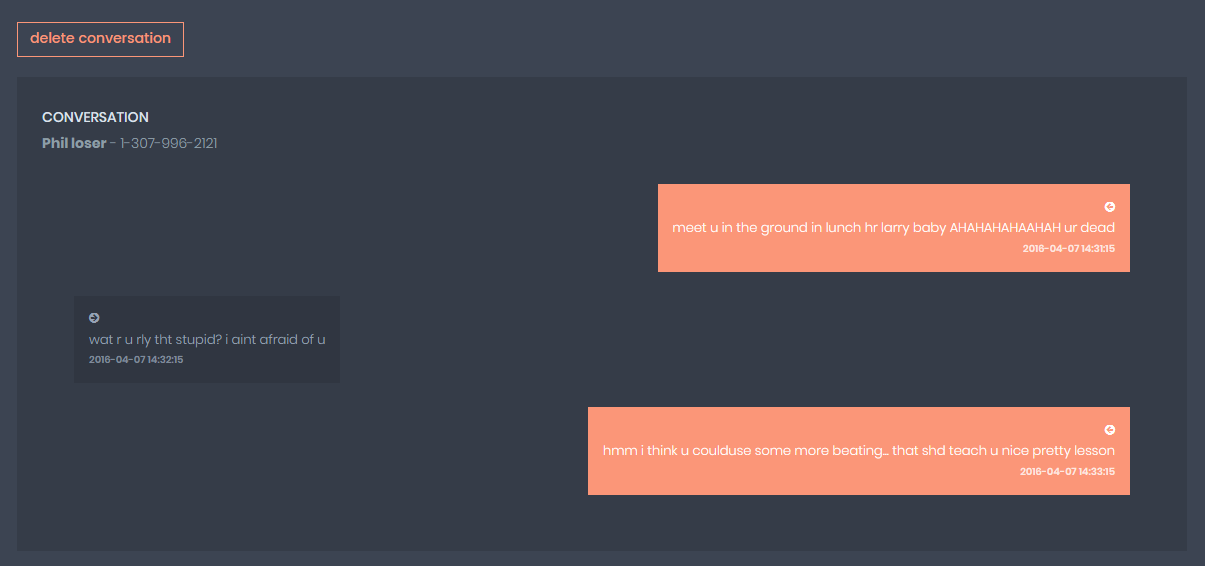 It is very important to hack Instagram if your kids are spending most of their time on the app.
Parents have to take this precaution to protect their kids from all the bad people who target the kids.
It helps parents to keep a close watch on their kids. You can monitor what your kids are doing on Instagram.
Apart from parents, employers can also use this platform to maintain productivity in their company.
DOWNLOAD INSTAGRAM HACKING APP NOW
Benefits of Hacking Instagram?
There are many benefits of hacking Instagram. Hacking will give you access to lots of information.
Read Chats: By hacking on Instagram, you will be able to read all the chats and direct messages. You can check the conversations to know if your kids are talking to strangers.
Media/ Posts: You can also check all the media files they share on Instagram. Some kids use it for sexting. You can check the media files in the messages as well. Along with that, you can check the posts too.
Profile Information: You can check the profile of the people your kids are talking to, checking if they are dangerous or not.
Date: You will be able to hack all the messages with date and time.
Three Ways to Hack Instagram Password
There are many ways to hack Instagram, but not all the methods are safe. Most of the methods are illegal. If you use these methods, you will not get effective results. You need to use genuine methods of hacking. Here are some online methods of hacking Instagram, which will give you effective results.
#1. MobileTracking App
MobileTracking App is one of the best free methods of hacking Instagram. It is a mobile tracking app. You can use it to hack the Instagram app, which people use on their phones. It is an online hacking app. You need an internet connection to use the app. The best thing about this app is that it is free to use. You don't have to purchase this app to use it. It is simple and easy to use. It is perfect for hacking on the iPhone as well as android. You can hack both phones. To use this app, you have to set up the app on the phone. In an Android phone, you have to download and install the app. Once you are done with your account, you have to register for an account.
After all the steps are done, you can log in and choose Instagram Tracker or Keylogger option to hack all the Instagram activities. You can use the Keylogger feature of the app to get the Instagram password and hack it indirectly.
#2. Instagram Phishing Page
It is one of the oldest methods of hacking Instagram. By using this method, you can easily find out the password and use it for hacking. You need to create a fake Instagram login page at https://github.com/suljot/shellphish. So to use this method, you need some programming skills. After you do it, you need to send the link to this page to the person. It can be done via email or text message. If the person is not careful, they will enter their credentials on the page. Most of the people are aware of this scam, so they pay attention while entering their details. If the person enters the details, you will get the password. Now, you can use the password to hack Instagram.
#3. Instagram Keylogger App
Instagram Keylogger App such as TheTruthSpy (https://thetruthspy.com) is a popular hacking method. You can use this app to hack Instagram password. It is compatible with android and iPhone. All you need to do is register and set up the app. After that, you can log in to your account and track all the keystrokes. It records all the keystrokes on the phone. So when the person enters the password, it will track it. You can log in and find the password in the account. Once you have it, you can use it for hacking Instagram.