Know how to Set Up iPhone Parental Controls
Have you given an iPhone to your child? If the answer is yes, then you should keep an eye on them. You should regularly observe the activities of your child that is being done on their iPhone. Actually, the main thing is that so much going on throughout the world, so it is extremely vital if you set parental controls or restrictions on the uses of iPhone especially when it comes to children. Luckily, with the iPhone parental controls, parents can add up restrictions and block the use of specific applications and create a fostering atmosphere for your child.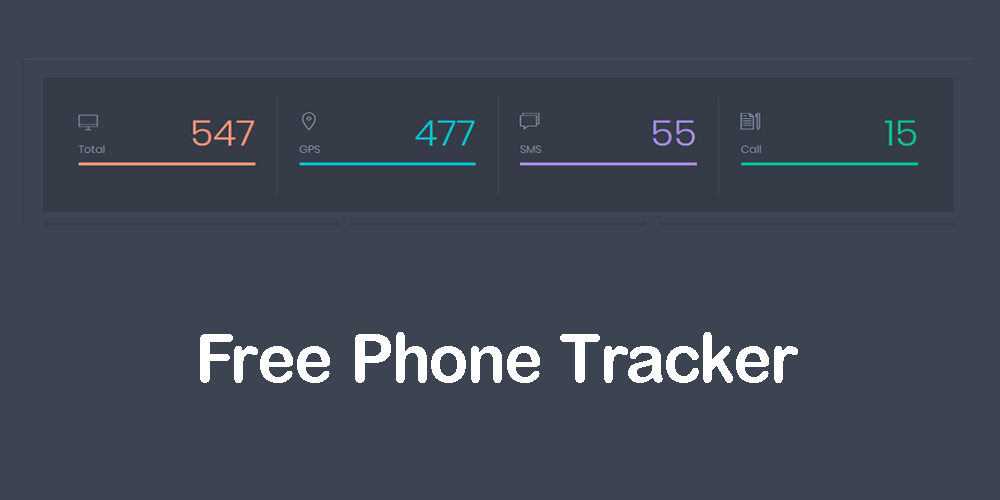 Another thing is that, as the technology is getting progressed, numbers of social media app are getting launched in the market and also they are coming in the uses of both adults and child even senior citizens. The social media sites or apps such as Facebook, WhatsApp etc are high in popularity these days because of their numbers of uses. Using them, one can easily share files, text messages and share other multimedia files to anyone around the world. On the other hand, such apps have become the danger for kids and adults who are unknown in this world.
They meet strangers on such social media account and become their friend soon. Such kind of unknown person sometimes proves a danger for them and makes them walk along the wrong path. So, in order to keep your child away from such kind of stranger, you should do something. What will you do? Yes, you can get the help of any spying or parent control apps that will not only let you keep an eye on your child the whole day, but also let your track their iPhone. In this informative article, we will let you be familiar with how can parental controls be used by you for iPhone. So, let's start with the mentioned below context.
Phone Tracker application-Best Free iPhone Parental Controls App

Choose a Phone Tracker app to set up parental control on your kid's iPhone and this will guide you when you stuck in any problem while installing and using it. This is one of the best applications which had already proved when users were started giving it reviews and good rating earlier. Yes, numbers of parent control apps are at the online site, but most of the parents choose the phone tracker because of its good features and services. The app is considered to be the best and most reliable for all kinds of the device like iPhone, android and more.
Using the app, you can have full control over your loved ones all day. Also, most of the parents do not get time to watch their loved ones and know what the activities are being done his/her on iPhone. Sometimes, your loved ones come into the company of bad friends that you are not able to know, using this parent control you can also know everything about them.
So, first, you need to download and install the applications in your loved ones and your device. So, let's begin with how to use it.
You just need to click the given link https://mobiletracking.app/download-phone-tracker-app/ and go to the download option to get the app in your device's widget. After downloading process, you will again have to install the app
After this all process, you will have to open it and register your name, email id with confirmed password. The same method applies to your target that you want to monitor. So, make sure you have downloaded and install the app in your and target iPhone and register the accounts of both on the app.
Now all you need to do is, choose the feature "parent control" present on the app. using this feature, all the information will fall on your device control panel by which you can know what your loved ones do on iPhone when you are not at home
At last, keep in mind that if once you download or install the app in both the devices, you have to hide the app icon, so that they can't know all about it
Phone tracker only works well on the basis of their operating system and this operating system controls the entire app and even carries out all the instructions. Thus, it can be said that the app works just same as the hacking tool. The main work of it is to maneuver the system software. Then the system software is given an instruction by the app and tends to control it. So, we can say that the app is fully parental control software.
Features of it-
GPS tracking– this is one of the most useful features that the app is carrying. It gathers geographical details and GPS coordinates that is latitude or longitude. You will also not need to find your child that where they are going outside and with whom. Using this feature, you can access your child because it shows the exact location of your child.
Manage call– If you want to know with whom your child talks on the call late at night, so you can choose the option to "manage the call. With the help of this feature, you can trace all the incoming or outgoing calls that were done on your kid's iPhone.
Observe internet activities– Through this feature, you can easily get access to the browser history and know what your loved ones were doing on the particular sites. If you find the wrong sites were visited by them, then you can even block it.
Last, but not least, when you will visit the Phone Tracker app, you will meet numbers of great and useful features there. All the features the app is holding prove helpful for parents. At last, those parents are looking for the solutions and ways, by which they can keep an eye on their child and even child's iPhone, they can now use phone tracker. Using it, you can easily set iPhone parent controls or restrictions.