Way to hack someone's text messages without touching their phone
Can I hack someone's text messages without having another person phone? If you are searching it on the web and the answer you got is yes, and thinking that is something really possible? People obviously who never tried to do such things, for them it is like to be an impossible task. But, trust me that is now it is not only possible but it is really very simple to hack someone text messages. You can do this in many ways as you have seen on the web. At the web, it is not compulsory all of them are simple and allows easy monitoring.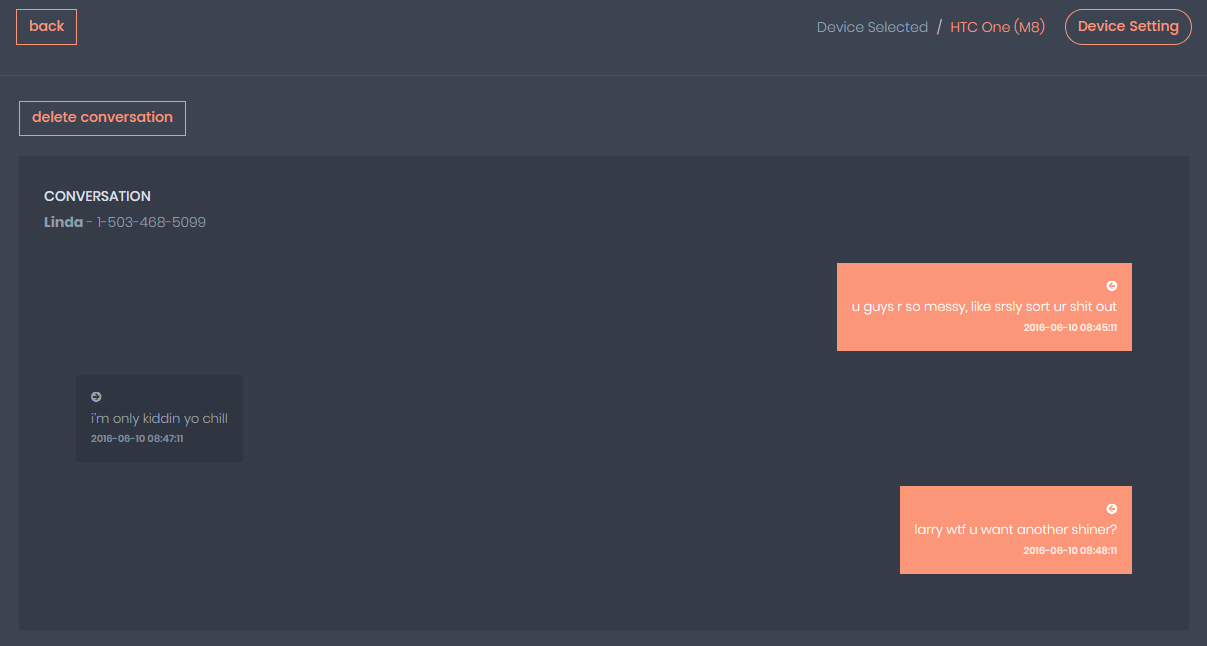 There are many spy applications available amongst them few apps charge the user for the service. However, at the same time, some of the application provides trial MobileTracking is one of them.
Why there is a call for you to spy on text messages
When comparing to the social media messengers and other online messaging facilities, the best and fastest mode that makes communication easier is text messages. Till now, from those days there are no other media better than text messages. Although, there are many ways has arrived with various features for communication, however, none of them can beat the text messaging facility. From text messages it is easy to transfer confidential details from one device to another. In early days, text messages are limited to 60 to 70 characters, but now it is not like that you can able to do long conversations easily. Moreover, users are able to share their personal details such as photos, music, video and more. This is the reason why people prefer to install MobileTracking in someone's device to figure out things.
It is one of the spying applications designed for the remote monitoring of the target device which can be able to link up with every activity of the target user performed.
MobileTracking – designed for hacking text messages without having target phone
In the list of best spy application 2019, MobileTracking is listed on the top position. This application offers a totally user-friendly interface, without facing any problem user can do the hacking task easily. You will get the complete details of its features from its official site. This spy application is actually best to compare to any other application due to its unlimited features.
You can download MobileTracking at: https://mobiletracking.app/download-phone-tracker-app/
Here are some features of MobileTracking
Location tracking– if you want to locate the current location of your target person than this application is for you. GPS location tracking system allows you to get the real-time location of the target person on the maps.
Access browser history– with this feature user can get to know about things that target person did on their phone. Even, you can block any site from the target phone. This information is saved on the control panel of the spy app and it is easily accessed via an internet connection.
Getting multimedia files- this is the most beneficial feature of this applications, this allows its uses to check what is on the target phone. Here, users can get complete details of sent and received files from the target device.
View text messages– via it, you can see the normal and multimedia messages of the victim phone. The complete set of time and date of the send and receive messages recorded and saved on the control panel. With it, you can also view messages that target person use to delete.
Remote control– this application allows you to control the target phone as your own phone. You can access the social media account from this application.
Special about MobileTracking
The doubt would arise immediately on your mind why this application is special when compared to other spy applications. It is one of the excellent spying applications used today, with this user can;
Spy on the text messages without touching and installation of the spy app on the target phone
It is designed up with trending technologies that surely it meets the expectation of spying
If you want to make use of this app without accessing the target phone then here you can directly contact its official website via this link- https://mobiletracking.app.
Conclusion
In order to download the application, you need to fill out some details of the phone. Once you handover credentials of the target device to the website within a few minutes you will get a link that connect the target device. The activation link sends to the target phone through message, email or call. When the victim used to click on the link it got connected with spy app control panel, where all information got transferred.