Learn 3 Ways on iPhone hack text messages
It is seen that as the population of the world is increasing the rate of cybercrime is also increasing. To put a full stop on those cyber crimes you must take some effective step that could save the image of anybody from spoiling baldy into the society. Using the best spy tool will allow one to easily control the situation very well.
In order to control the situation the hardworking and talented software developers' have come up with the best solution that is in the form of spy tools. The tools that can be used for spying on iPhone text messages are below described. Through the access of those hacking solution, one can do the hacking of the activities done by children, partner, employee, etc. A user can check the conversation done in between the target phones with other OS by using three best solutions that will let you know about all hidden truth.
List of 3 Ways on iPhone hacking text messages
MobileTracking is a trustworthy and affordable internet-based mobile phone monitoring tool that is designed for businesses and parents. Using the app parents can protect the kids against all types of dangers such as online bullying etc. It is compatible with every iPhone device that is running on iOS to date. Addition to that a user can hack iPhone messages without informing the target iPhone user. Hacker must know the Apple ID and password to do the observing of the target device.
Want to know how to get access on iPhone messages. MobileTracking works in a hidden mode on the target phone and collects all information stored in icloud. Simply follow the steps and start accessing the text messages-
Register for user account- At beginning, a user has to setup MobileTracking account for accessing service. Make use of right email address and password and hit on signup option for setting up the user account. On setup wizard, a user has to fill the needed information and select the OS.
Verifying icloud ID- Fill the icloud ID and password to start spying on iPhone and hit on verify.
Check messages on iPhone– Open the MobileTracking account and hit on messages option for viewing it.
Spying features to know about
Hacks on call logs completely
Hacks on text messages on all IM apps
Hacks on every SMS
Hacks on all internet history activities
Hack on all available multimedia files
Views internet history
Keylogger function is available
Compatible solution for all
View activities done on all installed applications
Undetectable spy solution
24/7 hours customer support is available
Website- (https://mobiletracking.app)
#2 SpyZee
SpyZee is the parental control application that permits you to track the activities done on any device. This application can be considered to be the best hacking app that will allow you to read the messages on another person iPhone without even asking permission from the targeted phone user. Addition to using the app for spying text messages, it can be used for spying the other conducted cellular actions such as viewing call logs, multimedia files and many more. The application is having companionability with all versions of iOS. A user need not have to face the trouble of doing the device jailbreaking.
Features the app offers
SMS hacking
Whatsapp hacking
GPS tracking
Call logs tracking with live call listening
Multimedia files spy
IM apps chat hacking
Calls blocking
Internet history viewing
#3 TheTruthSpy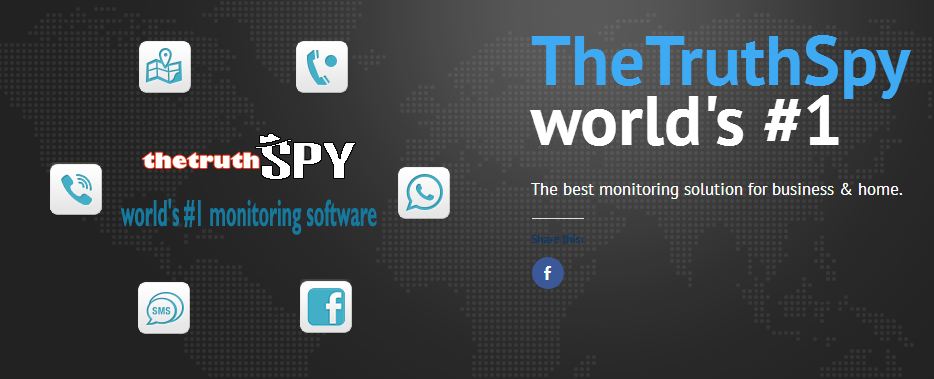 TheTruthSpy is another most powerful parental control application that is developed for helping the parents to remotely monitor the smartphone activities of kids. The application permits a user to do the monitoring of the text messages, GPS location, call logs, WhatsApp activities, and Facebook activities and so on. The iPhone version permits you to do spy on text messages easily without facing troubles or needing of performing the jailbreaking. It is obvious that one needs icloud information of the target iOS that is to be monitored and read the messages.
TheTruthSpy is companionable with the oldest as well as the latest version of the iPhone. Thus you need not have to worry about getting access to the device. It will be a lot easier for you to spy and acquire information of all conducted activities on iPhone.
Features
Calls history viewing
Listening real-time calls
Location movements viewing
SMS viewing
Internet history activities viewing
IM apps activities viewing
What is common in these applications
100% no traceability- The application listed are designed by the software developers in such a way that it doesn't easily get traced. The app is coded and programmed in such a way that it becomes quite difficult for one to track being hacked by the hacker. Therefore using the app is completely safer and secured and no one will find you doing this activity.
100% accuracy- As all the above-listed applications are result oriented so these applications guarantee a user to receive all details accurately conducted by the target person. The information of each activity conducted will be listed on the app dashboard with full clarity without missing anything important.
Full-time customer support- The application is providing a user help when needed at the time of using it. There is a skilled team of experts available that is guiding the user of the hacking tool most easily so that they don't face troubles in using it. Thus they easily get the desired aim achieved completely.
Who is eligible to use the app
Friends- Any friend suspects his or her friend is in a trouble can do the spy on their friend's device to see whether he or she is not in trouble. Thus proper help can be given to them.
Spouse- A wife or husband can do spy on their partner device to see whether he or she is cheated or not. If found it then right action can be taken.
Parents- To see kid's activities and ensure safety parents can use it.
Finale
Those were the 3 effective ways that can be used for spying on the target iOS device conveniently.