Learn 2 Ways to Hack Facebook Messages without Password
In the past few years, technology has changed in terms of social media growth. If we talk about the more using social media site, then the first name clicked in our minds is Facebook. It is a widely and popular used social media site that have 3 million active users. Facebook is helped to connect us with their friends and loved ones. Facebook offers many features and functions that are making our life more amazing.
Every age of peoples can use Facebook, such as teens and old. However, sometimes, where children use Facebook can be blackmailed and harassed. As a parent, if you feel that your kids are hiding something from you, then this is quite worrying. But, after understanding everything, the question is how to hack Facebook account without any password. On that point, you can use the hacking app to know what is going on in your child's life. Today's various spying software are available in the market that is assisting parents in monitoring their Child activity without letting them know.
In this article, we have discussed the best spying software that will assist you to know what your kids doing on Facebook and which kind of things they share on Facebook and other social media sites
Ways to hack someones Facebook messages without password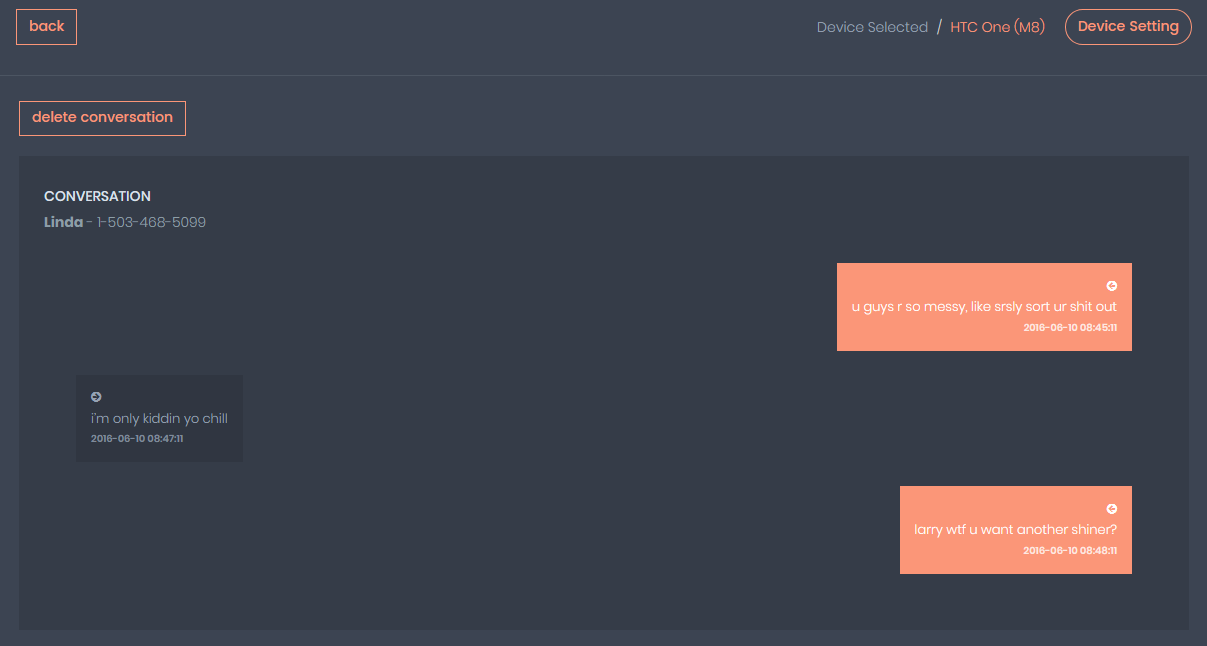 If you need to hack your children, Facebook account for monitoring them, then the MobileTracking applications is undoubtedly a better choice for you. This software offers 100% accurate services and results. Install this application on your device, and you don't need to look every time over your kid and start hacking their Facebook activities without letting them know.
There are two most necessary features that can be used by parents, such as:
History of web browser
Keylogger
With the assists of MobileTracking keylogger, you can readily get the password of the target person's account so that you can simply hack the history of a web browser. Although if you are not able to track password, then you just download and install the spy app on the target person phone and begin tracking Facebook account without letting them know.
About features of MobileTracking

Geo-tracking– with the help of geo-location feature, you know about the exact location of a picture on account of Facebook.
Social software hacking– you will not only hack a Facebook account, but you also hack some other social media sites or accounts like WhatsApp, snap chat, tinder, Viber, and many more. The MobileTracking application does not require any kind of linking with a great cell phone or device.
Capture screenshots– you can also capture screenshots of the target device screen. It is an essential function that offers users to know all the activities on the target person phone simply.
Message spy- you can easily view complete chats that are between the third person and the target person. Every message can be hacked with the use of this hacking application.
Accessibility images- you can get and view all the pictures and images that are being received or sent through target Facebook account
Keylogging– you can readily get the methods that will assist you in tracking the password of the target Facebook account.
Monitor browsing history- with the use of this monitor feature, you can know the browsing history of your kid. If your kid is watching inappropriate content, then you can also block all those particular sites.
Way 2- TheTruthSpy app
To use TheTruthSpy app, you need to download first and install it on the target person phone. After the process of download and install, you may create a user account with the help of your valid email id and passwords.
This software includes the dashboard that records the detail on the target person phone. If you are spying on Facebook account, then you select the social media option from TheTruthSpy app option list.
Now you can easily start spying complete messages that are received and sent on the target person Facebook account. Therefore it assists you to know about the person whom your kids are chatting with.
Conclusion
Smartphones have become an important part of people's life; spy apps like MobileTracking have also become essential for parents, employers, and spouse on the activities of kids, employees, and spouse. This software is helping millions of users and originates from being much more beneficial not only for parents but also for employers and spouse. They can readily monitor and watch the activities of their child are what they do on their Facebook account. Simply download this effective spying application from its official website: (https://mobiletracking.app).