Learn Way to Hack My Girlfriend WhatsApp Messages
Through WhatsApp in the smart devices, you can make a video or video call, sending video & audio files and online chat. Sometimes people simply carry out the activity of an anti-social and cheat someone through the WhatsApp. Mostly boys distrust their girlfriends through their social media activities, So that he can use the spy app. There are many websites or software that provides the best way to track messages of WhatsApp.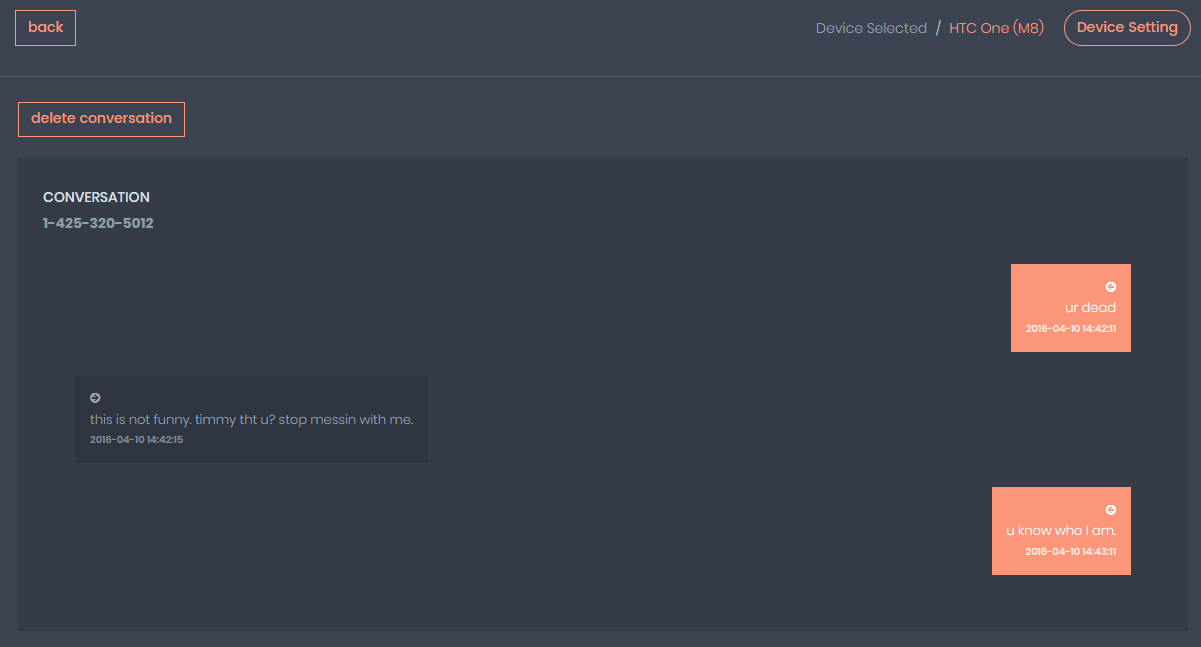 How to hack girlfriend WhatsApp messages
There are many different methods, or ways that are available to hack your girlfriend WhatsApp messages. So you can simply select the best way for how to hack WhatsApp messages. MobileTracking is a great tool for device monitoring that is an offered to the user simply oversees the different activities on android phones. MobileTracking does not only offer you to oversee the general fed but also provide you access to device location, phone calls, messages, and some other activities.
Why user choose this spy app
It can monitor a phone or another device without any difficulties.
It can monitor a list of contacts, history of browser, and call logs.
It keeps the hack to complete the device activities perfectly.
It offers user to better location tracker of the device.
It also monitors on all the platforms of social media such as messenger, Instagram, Facebook, twitter, YouTube, tinder, snap chat, etc.
Simple steps to hack WhatsApp messages
If you need to hack your girlfriend's WhatsApp messages, then you require the following few steps of MobileTracking software. This MobileTracking software is merely compatible with all android devices.
Step 1- registration with your account on MobileTracking
For spying WhatsApp messages with MobileTracking software then you require to create an account with it. You can create your account with the help of your email id & password and sign up. After the process of signup, enter user name and age in the setup wizard.
Step 2- setup on android setting
Set up the OS setting on the victim's device and start hacking.
If you need to hack android device WhatsApp account, then you require downloading MobileTracking software and installing it on the victim's phone. You can download this app by its official site: (https://mobiletracking.app/download-phone-tracker-app/). After the process of installation, you can log in with your MobileTracking account and start hacking to complete the WhatsApp messages and oversee the victim's phone.
Step 3- monitor WhatsApp messages
After the setting setup, you can simply be hacking or oversee the messages of WhatsApp with the dashboard of MobileTracking. You can simply read all the WhatsApp messages of the victim's phone from the MobileTracking dashboard without letting them know.
Hacking on girlfriend's android device messages of WhatsApp; you require choosing "social apps" option and then right-click on the option "WhatsApp."
Conclusion
Today, there are different ways to hack WhatsApp messages without touching their device. Mostly, the users search out the best method for how to monitor my girlfriend WhatsApp account. So the MobileTracking is the best software for hacking girlfriend's WhatsApp messages. It offers you amazing tools to monitor her WhatsApp account and also assists you to clear out all confusions and your worries.